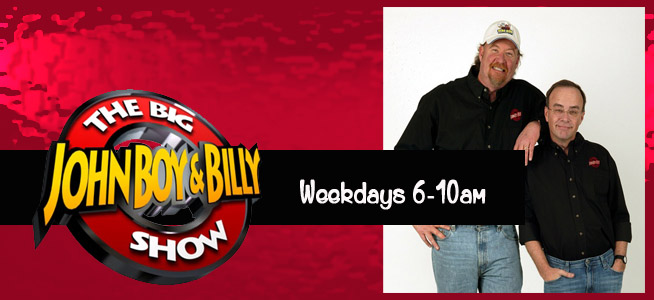 START YOUR MORNINGS RIGHT…  LAUGHING.  GOOD NEWS IS, YOU WONT HAVE TO DO SIT UPS LATER.
John Boy and Billy as well as the rest of the Big Show Crew are a great way to get your day started. From racin' to wrasslin', John Boy and Billy get your morning going with a lot of laughs and a ton of fun!
Join John Boy, Billy, Raiford, Pillars, Tater, Jackie, Hanson and the whole Hee Haw gang Monday through Saturday from 6-10am.