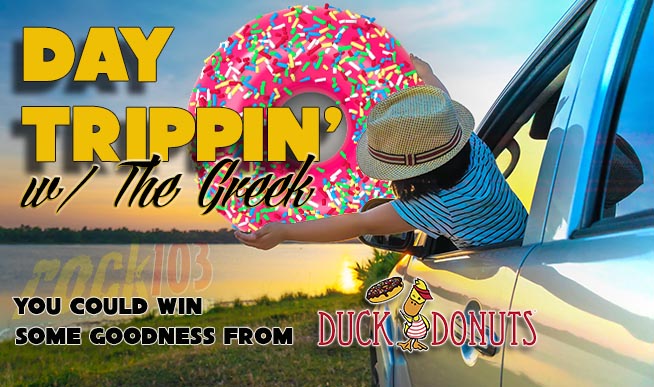 Every Thursday on Rock 103, the Greek lays out some ideas for weekend Day Trips. ​
We're close to some pretty cool places in North Carolina – the NC Zoo, the capitol city, the coast…​
"An hour or two can equal a barrel of Day Trippin' fun!"​
We want to set YOU up with some Day Trippin' road munchies to make the ride even better! ​
Win a Duck Donuts Party Pack – 2 dozen -a box of coffee – and hit the road with your family!